We're Your Best Choice for Tree Services
Backed by Over 20 Years of Experience
Certified & Insured to Get the Job Done
The Right Tools Used for the Utmost Results
Free & Detailed Quotes Provided
100% Guaranteed Satisfaction
FOR 24/7 EMERGENCY SERVICE. CALL US IMMEDIATELY.
What Our Customers Say About Us
Real Reviews From Real Customers
50+ Reviews
4/02/2022
Reliable, fast and on time
3D Tree Services crew made my family happy. The service was prompt and the job was completed faster than I imagined.
3/19/2022
Great Service
Excellent and professional people. They were a pleasure to have around. Robert was always keeping me updated as to their progress.
3/01/2022
Very Professional
They had the tree removed the same day the tree fell. They did such a good job, we hired them to remove other dead trees.
Certified Los Angeles Tree Service Experts
Serving Los Angeles County with Over 20 Years of Combined Experience
Los Angeles Tree Experts is a family-owned tree service with over 20-years of experience caring for the natural landscape of communities in Ventura & Los Angeles County. Our goal is to provide exceptional tree services to all residential and commercial clients looking to maintain or improve the natural surroundings of their homes and businesses.
How Can We Enhance Your Property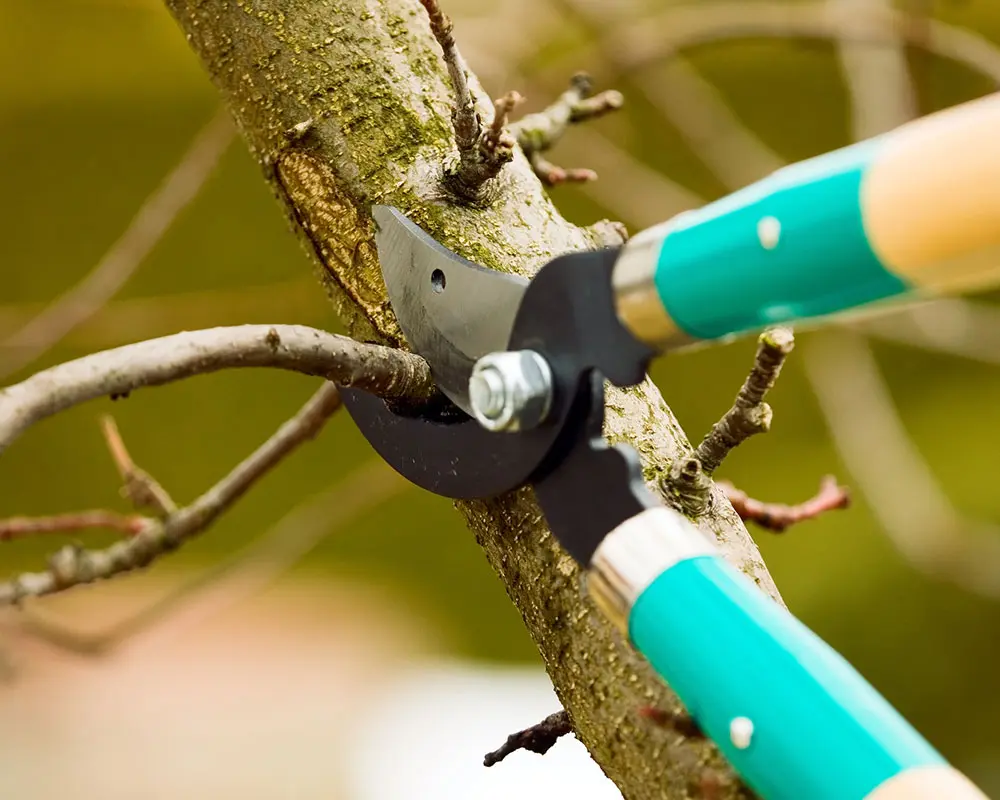 3D Tree Service in Los Angeles
. Call Us Today For All Your Tree Service Needs.
Your Certified Los Angeles Tree Experts!
Dedicated to Providing Our Customers with Exceptional Services
Certified Arborists
A Certified Arborist in Los Angeles is a dedicated professional that has many years of experience and formal training. We guarantee that all of our projects are managed by a Certified Arborist Los Angeles for your protection and peace of mind.
Safest Tree Removal Los Angeles Methods
We always use the SAFEST tree removal Los Angeles methods for your property's safety, to ensure efficiency, and to promote safety! We strive to save every tree we can, but sometimes tree removal is necessary.
Expert Tree Service Business
We are a local family owned and operated tree service and tree care company in Los Angeles, CA. We give you the promise of our hard work, dedication, and decades of expert experience.
Happiness Guaranteed
We provide professional and affordable tree care company for our clients. We'd love the opportunity to work with you and show why our exceptional service sets us apart from the rest.

Tree Care Los Angeles Tree Service
Much like human beings and other living things, trees grow old. Once they have gone through their normal growth curve and reached the peak, they will start dying. Leaving dead trees in your compound makes for an unsightly appearance. Getting rid of such trees restores the appealing look while creating space for new, healthy trees.
In Pasadena, trees may keep property owners from adding value to their homes. The best way to deal with trees standing in your way of home improvement is to invest in tree removal.
We handle tree removals in the whole of Pasadena. One of the reasons we have returning clients 100% of the time is an experienced and professional team. A combination of tree removal knowledge and modern tree removal tools keeps all our clients satisfied.
Why You Should Work With Professional Tree Service in Los Angeles Providers
Reasons to Hire Professionals When Removing a Tree
Tree removals are generally risky. The best way to eliminate the possibility of dealing with home damages, utility lines damage, or injuries is by working with professionals. The benefits offered by professionals are generally worth more than the amount you pay for tree removal:
1. Reduced Chances of Injuries
Trees are heavy, with most of them weighing several tons. If such a tree lands on you, you may end up with broken bones. In extreme cases, you may lose your life.
Professionals use modern machinery to bring the tree down slowly, minimizing the possibility of injuries to zero. Compared to spending months in the hospital healing broken bones, letting professionals handle tree removals is one of the wisest decisions.
2. Reduced Chances of Property Damage
In Pasadena, a large number of residents have trees growing just next to their houses. Removing such a tree requires a lot of expertise, to prevent injuries while keeping the tree from falling on your house. Armed with modern tree removal machines, professionals will bring the tree down, irrespective of its height, without touching your house.
3. Clean-Up Procedures
Removing a tree can litter your compound. You may end up having branches, sawdust, and leaves lying around your otherwise clean home. When working with tree removal professionals, you won't have to worry about cleaning your home – the professionals will do it.
4. Saving a Tree
Sometimes, a tree that appears as if it cannot be saved can be saved with the right prescriptions or maintenance procedures. Professionals will use their expertise to separate trees that can be saved from those that cannot be saved. For trees that can be saved, professionals will advise on the correct procedure for restoring the tree's health.
5. Safeguard the Surrounding Trees
In some cases, the tree to be removed is surrounded by other healthy trees. Professionals will use the right procedures to remove such a tree without damaging the surrounding trees. If necessary, they will even climb up the tree and bring it down portion by portion.
1

The Right Time to Invest in Tree Removals
Removing a tree is a huge decision. After all, the tree has been offering a nice shade, cleaning your air, and making your home look more appealing. When it comes to tree removal, however, you often have to look at the bigger picture. Ask yourself questions like, is the tree safe? Are you getting maximum value? Can other forms of home improvement offer more value than the tree?
Below, we have outlined some of the things that often make removing a tree an ideal solution:
If your tree is dead, it will make your home look unappealing. To restore the aesthetic appeal, you will need to invest in removal.
Removing a tree harboring a communicable disease helps protect other trees.
Trees keeping you from adding value to your home need to go.
If a tree is leaning dangerous or it keeps dropping branches, its removal will improve your home's safety.
If your commercial property can't stay clean because a tree keeps dropping leaves on it, tree removal can help you maintain a clean compound.
Investing in removing a tree offers a large number of benefits. Below, we have outlined some of these benefits:
1.
 

Better Curb Appeal

Dead or dying trees stick out like a sore thumb. Their look is not appealing to the eye. Once these trees are gone, your compound gets its appealing look.
2.
 

Improved Safety

If your tree is endangering your home with falling branches or its trunk is rotten and might fall when you least expect, its removal can reduce the possibility of property damage or injuries. Even if the tree looks healthy on the crown, removal should be conducted as soon as possible.
3.
 

Space for Home Improvements

A tree could be sitting on a ground that is ideal for a swimming pool. Several trees could be standing in the way of your new driveway. While the trees do have value, their value is much less compared to the value offered by these improvements.
4.
 

Home Damage Elimination

While a tree could be stable and may not show signs falling, its roots could harm your concrete floor. If your floor is constantly cracking because of roots, tree removal can fix this problem.