We're Your Best Choice for Tree Services
Backed by Over 20 Years of Experience
Certified & Insured to Get the Job Done
The Right Tools Used for the Utmost Results
Free & Detailed Quotes Provided
100% Guaranteed Satisfaction
FOR 24/7 EMERGENCY SERVICE. CALL US IMMEDIATELY.
What Our Customers Say About Us
Real Reviews From Real Customers
50+ Reviews
4/02/2022
Reliable, fast and on time
3D Tree Services crew made my family happy. The service was prompt and the job was completed faster than I imagined.
3/19/2022
Great Service
Excellent and professional people. They were a pleasure to have around. Robert was always keeping me updated as to their progress.
3/01/2022
Very Professional
They had the tree removed the same day the tree fell. They did such a good job, we hired them to remove other dead trees.
Certified Glendale Tree Service Experts
Serving Glendale County with Over 20 Years of Combined Experience
Glendale Tree Experts is a family-owned tree service company with over 20-years of experience caring for the natural landscape of communities in Ventura & Los Angeles County. Our goal is to provide exceptional tree services, including tree removal services and maintenance, to all residential and commercial clients looking to maintain or improve the natural surroundings of their homes and businesses.
How Can We Enhance Your Property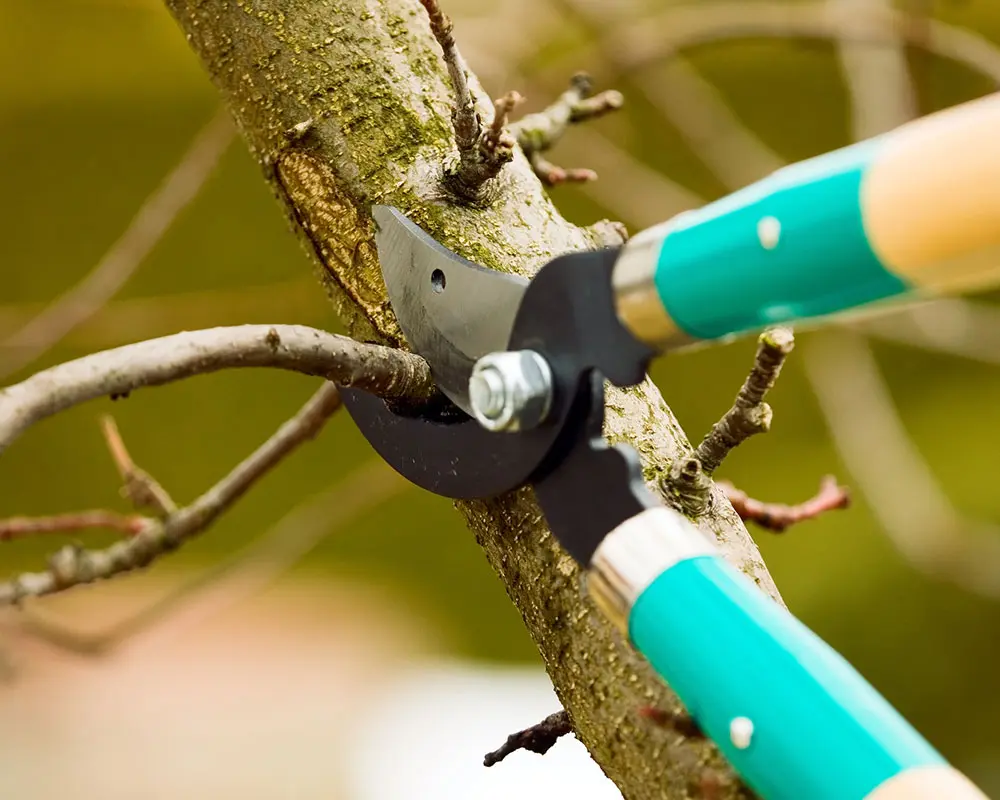 3D Tree Service in Glendale
. Call Us Today For All Your Tree Service Needs.
Your Certified Glendale Tree Experts!
Dedicated to Providing Our Customers with Exceptional Services
Certified Arborists
A Certified Arborist in Glendale is a dedicated professional with many years of experience and formal training. We guarantee that all of our projects are managed by a Certified Arborist for your protection and peace of mind.
Safest Tree Removal Glendale Methods
We always use the SAFEST tree removal methods for your property's safety, to ensure efficiency, and to promote safety! We strive to save every tree we can, but sometimes tree removal is necessary.
Expert Tree Service Business
We are a local family-owned and operated tree service and tree care company in Glendale, CA. We give you the promise of our hard work, dedication, and decades of expert experience.
Happiness Guaranteed
We provide professional and affordable tree care services for our clients. We'd love the opportunity to work with you and show why our exceptional service sets us apart from the rest.

Tree Care Glendale Tree Service
In Glendale, it is not uncommon for trees to have health problems. Invasive bugs and pests are also known to affect a wide range of trees.
Trees are supposed to improve the appearance – and hence the valve – of a property. However, when their branches get ignored, they overgrow, giving the tree an undesirable shape.
Extreme weather conditions often reduce the stability of trees. Unstable trees are a safety risk – they may end up falling on your house or an unsuspecting individual, causing injuries or heavy property damages.
By offering top-quality tree care services, we help Glendale residents keep healthy and safe trees. Over the years, Glendale tree service list has expanded to include tree pruning, trimming, disease & pest control, and tree stabilization through cabling and bracing. If a tree cannot be saved, tree service Glendale team will conduct emergency or regular tree removal Glendale depending on the situation.
Why You Should Work With Professional Tree Service Glendale Providers
Why Work with Professional Tree Service Providers?
Tree pruning looks more like just sawing off branches, why would I want to pay a team of professional tree pruners?" This is one of the questions most property owners ask themselves when planning a tree care procedure.
While most tree services might look simple, they are usually much more complicated. For example, when pruning a tree, you will need to remove the right branches to avoid damaging the tree irreparably. Once you saw off a branch, you will need to ensure that it is falling in the right direction to avoid causing irreparable damage to your home. Tree pruning often involves climbing up a tree – you will, therefore, need to be extra careful to avoid sustaining heavy injuries by falling off a tree.
Glendale professional tree service providers have a combination of formal knowledge and years of experience. This means that they have already undergone special training to know how to handle different tree care services needed in Glendale without damaging a tree, causing property damage, or suffering injuries.
To give you an example, when pruning a tree that is standing just next to your house, they will use ropes to lower down the cut branches. If a tree that needs removal is standing just next to a power line, Glendale tree service professionals will limb the tree down carefully to avoid touching the power lines or causing power outages.
Glendale tree service professionals will have the right tools for each job. For example, when trimming a tree, they will have bucket trucks to reach the highest branches with ease. When cutting the branches, professionals will use sterilized equipment to avoid spreading health problems from one tree to the other.
It is worth noting that the best professionals hold certificates that prove their prowess in handling tree services. To give you an example, Glendale tree service hold an ISA (International Society of Arboriculture) certification. The ISA certificate is only awarded to a company after passing the vetting and inspection conducted by relevant tree care authorities.
Each member on our team carries a certification detailing him as an expert in his/her field. For example, our Glendale arborists have undergone special training to equip them with knowledge on handling different health problems. When working with us, you won't just be getting top-of-the-line tree care equipment, you will also be getting a team with years of field experience and years of formal training.
Top Rated Tree Service Glendale
Just like other living things, trees have a limited lifespan. Once a tree goes through its full lifespan, a tree removal Glendale service creates space for new and healthier plants. Otherwise, if ignored, an old tree might start drying, creating an unsettling view.
Sometimes, healthy trees may stand in a location that might be ideal for value addition. For example, a 100-foot oak tree might be standing in the way of your new swimming pool. The best way to get the swimming pool project moving is to invest in Glendale tree removal service hence removing the oak tree.
If the branches on your tree are posing a safety risk, tree pruning Glendale can help you avoid spending thousands on home repair or injury treatment. Tree diseases generally affect a tree branch by branch. If you catch the health problem early enough, you will be able to keep it from spreading to other parts by removing the infected branches.
Glendale tree care providers can handle tree pruning for all types of trees. Whether your tree is standing next to your house or power lines, we will come up with a safe way of ensuring that the cut branches are lowered down safely.
To improve your home's aesthetic appeal, trees need to have a good shape. Tree trimming Glendale helps eliminate the possibility of having overgrown branches on a tree. If a tree is already out of shape, the right tree trimming procedure will help re-mold it, giving it an appearance that complements its surroundings.
Our goal is to ensure that your home is a reflection of the look you have in your mind. This is why Glendale tree service team will always ask for your ideas before we start working on trimming your tree.
4

Emergency Tree Removal Glendale
Heavy storms can make your trees unstable, turning them into hazards. While it is impossible to control nature, the right team can help you control the effects of an unexpected storm.
We work around the clock, 7 days a week to ensure that Glendale residents are safe. If your tree gets hit by an unexpected event that turns it into a safety concern, simply give us a call. It does not matter whether you call us at 12:30 am or at 9:30 pm, we will arrive at your home in record time and commence the emergency tree removal Glendale.
5

Glendale Arborist Services
Our arborists have undergone special training to ensure that they can handle all types of tree problems. To ensure every property in Glendale has healthy trees, we offer the following arborist tree services:
Tree planting 

– Glendale arborist will help you choose the right trees for your type of soil and weather conditions. We will also guide you through the planting process.

Health care 

– Our health tree care services involve analyzing ailing trees to determine the root cause of their health problems and prescribing the right prescriptions and/or pesticides.

Tree protection 

– Heavy activities taking place near tree roots can destabilize trees. To ensure that this doesn't happen, we come up with effective tree protection plans ahead of the activities.

Hazard assessment 

– Sometimes, trees posing safety concerns can be fixed. Arborist Glendale will analyze trees to devise ideal ways of eliminating safety risks and saving them from removal.