We're Your Best Choice for Tree Services
Backed by Over 20 Years of Experience
Certified & Insured to Get the Job Done
The Right Tools Used for the Utmost Results
Free & Detailed Quotes Provided
100% Guaranteed Satisfaction
FOR 24/7 EMERGENCY SERVICE. CALL US IMMEDIATELY.
What Our Customers Say About Us
Real Reviews From Real Customers
50+ Reviews
4/02/2022
Reliable, fast and on time
3D Tree Services crew made my family happy. The service was prompt and the job was completed faster than I imagined.
3/19/2022
Great Service
Excellent and professional people. They were a pleasure to have around. Robert was always keeping me updated as to their progress.
3/01/2022
Very Professional
They had the tree removed the same day the tree fell. They did such a good job, we hired them to remove other dead trees.
Certified Los Angeles Tree Service Experts
Serving Los Angeles County with Over 20 Years of Combined Experience
Los Angeles Tree Experts is a family-owned tree service with over 20-years of experience caring for the natural landscape of communities in Ventura & Los Angeles County. Our goal is to provide exceptional tree services to all residential and commercial clients looking to maintain or improve the natural surroundings of their homes and businesses.
How Can We Enhance Your Property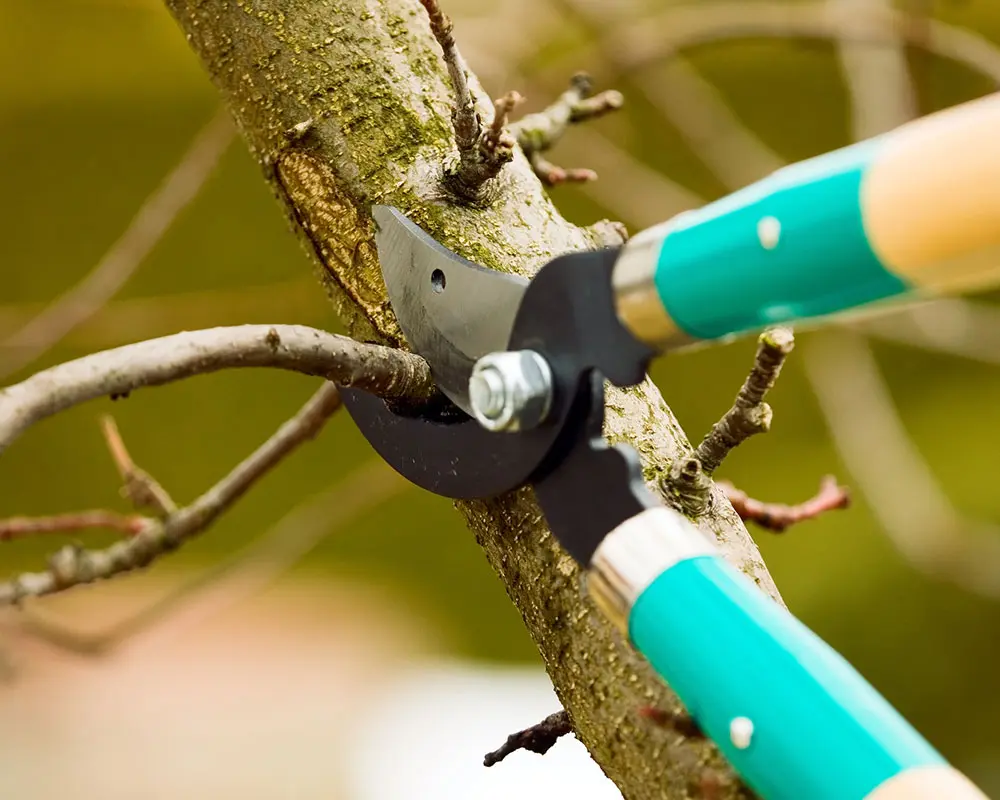 3D Tree Service in Los Angeles
. Call Us Today For All Your Tree Service Needs.
Your Certified Los Angeles Tree Experts!
Dedicated to Providing Our Customers with Exceptional Services
Certified Arborists
A Certified Arborist in Los Angeles is a dedicated professional that has many years of experience and formal training. We guarantee that all of our projects are managed by a Certified Arborist Los Angeles for your protection and peace of mind.
Safest Tree Removal Los Angeles Methods
We always use the SAFEST tree removal Los Angeles methods for your property's safety, to ensure efficiency, and to promote safety! We strive to save every tree we can, but sometimes tree removal is necessary.
Expert Tree Service Business
We are a local family owned and operated tree service and tree care company in Los Angeles, CA. We give you the promise of our hard work, dedication, and decades of expert experience.
Happiness Guaranteed
We provide professional and affordable tree care company for our clients. We'd love the opportunity to work with you and show why our exceptional service sets us apart from the rest.

Tree Care Los Angeles Tree Service
We all hate emergencies. However, when the conditions leading to emergencies are out of our control, all we can do is take the precautions needed to prevent further harm. Nature – in this case, storms – is a leading cause of unstable trees in Pasadena.
Destroying trees irreparably, storms make emergency tree removal necessary. Fortunately for Pasadena residents, we are always willing to handle emergency removing a tree. In the past, we have handled the most complicated emergency tree removals. Whether a tree is leaning dangerously over power lines or your house, we will bring it down safely, ensuring that you won't have to deal with any property damages.
Why You Should Work With Professional Tree Service in Los Angeles Providers
Years of experience in the tree service industry have taught us one thing – emergency tree removals come in the least expected times. This could be in the early hours of dawn when you are supposed to be sleeping or at 9:00 pm when you are supposed to be enjoying a drink after dinner.
Even the slightest delays can lead to heavy property damages or even injuries. This is why we work 24 hours a day, 7 days a week, to handle emergency removing a tree.
It does not matter when you call our office, looking for emergency tree removal services. We will arrive at your home immediately with all the equipment needed to make the tree removal safe and quick. We will skip our lunch to make sure that you won't end up with a wrecked home. If need be, we will skip our sleep to ensure your family and assets are 100% safe.
Affordable Emergency Tree Removal Services
We put more focus on your safety than on taking advantage of your situation to earn more money. While being called at night – or unexpectedly – to facilitate emergency removing a tree involves some inconveniences, we will do everything we can to ensure you spend a minimum amount of money.
For example, if you call us at night, we will inspect your tree to determine whether it can be stabilized for the night. Instead of spending some extra money to pay our team for working outside normal work hours, we will ensure you are safe through the night and then return the following day to conduct the tree removal.
While working outside our normal work hours may incur some extra charges, our fees are competitive. We know that emergencies aren't planned and you will have to dig into an already planned budget. To help you avoid stretching your budget limits, we will keep the charges at the lowest possible rate.
1

Emergency Removing a Tree Should be Handle by Professionals
Trees requiring emergency removals are often in compromising situations. Most of them will be:
Leaning dangerously over your house or power lines
Threatening to fall across a busy road
Lying over a section of your house
Too unstable that even the slightest touch could make them topple over
Expertise is needed to conduct emergency tree removal without damaging your home or causing damage to utility lines. Attempting a DIY emergency removing a tree could place you at the risk of suffering significant injuries and losses resulting from home repairs.
In addition to having the necessary experience and expertise, professionals will have modern tools to facilitate safe emergency tree removal. If a tree is unstable, they will know how to stabilize it during the removal process. If a tree is already lying on your house, they will finesse the removal process to keep the tree from causing further damage.
2

When Are Emergency Tree Removals Necessary?
For the large part, emergency tree removals are unpredictable. However, homeowners with a keen eye can spot trees that might need emergency removal long before the trees are in an overly compromised situation. Some of the conditions which could let you know that it is time to remove a tree include:
1.
 

Heavy Storms

In extreme weather conditions, the toughest trees can break. The damage sustained largely depends on the storm type:
Lightning– A lightning strike can burn your tree's wood and roots, making it susceptible to falling in the least expected times.
Water– Whether from heavy downpours or flooding, water can loosen the sediment surrounding the tree's roots. This results in a weakened tree anchor system.
Wind– Tornados, windstorms, rainstorms, hurricanes, and other types of high winds can cause tree damage.
2.
 

Sudden Lean

The moderate tree leans are common in Pasadena. This does not always indicate that something is wrong with the tree. However, when the tree lean increases significantly in a short period, this could be an indicator that the tree is on its way to falling.
3.
 

Compromised Tree Trunk

Healthy tree trunks do not have cracks or cavities. Hence, if you see these conditions in your tree, this could be an indicator that the tree trunk is rotting from the inside. If ignored, such a tree could fall on your home, forcing you to spend thousands on repairs.
4.
 

Exposed Roots and Cracked Ground

This is an indicator that the tree is not stable. Its anchoring point – that is, the roots – could be holding onto loose soil. In the event of a strong wind, the tree may end up falling.